Chi Town Half Marathon Training.
I've always said that half marathon's were the perfect distance, a race anyone can train for if they put their mind to it. A distance you're sore and tired from the next day but are able to function through and work during. I haven't ran a half marathon in two years. I got on a kick of full marathons and just kept signing up for them- and obviously they were occupying all of my time. After I finished the 2016 Chicago Marathon this past fall I decided I would chill out a bit and not allow myself to sign up for a spring marathon, but thought training for a half marathon would be refreshing.
I signed up for the Chi Town Half Marathon with a handful of my friends and with high hopes for a large Personal Record. My marathon pace has improved so much in the last couple of years so I could only imagine what kind of pace I could run for a half. As I put together a training plan for this half marathon I decided I would do more mileage than I typically would for a half marathon training plan, and now with the added speed workouts and strength workouts my training would be entirely different than my last half in May of 2015. Training began the first week of February and I felt so strong beginning to incorporate more regular runs into my weekly workout schedule. My speed workouts were strong, and I could see improvement in my strength workouts as well. Needless to say, I had very high hopes for a strong finish and a big PR.
The first week in March I came down with a cold and didn't quite feel 100%, I was out for the count one day and decided I needed to rest as much as possible that week before I had out of town guests staying at my apartment that upcoming weekend. The following week I started having a killer cough, and the temperatures were very cold here in Chicago- I was unable to run without having coughing fits. And the next week I ended up at the doctor for both a Sinus Infection and Strep Throat. All of that being said, for three weeks my training was put on the back burner. I was only able to get in a handful of runs- somehow still able to get a 12 miler in throughout that. I completely stopped speed work and strength. Breaks like that certainly affect your pace and strength and boy do I feel it. I'm bummed, I felt like I was doing so well and then this silly winter sickness just kicked me over. I think it's certainly a lesson in the realization that sometimes you just need to let go of your goals to take care of your body- more than anything I needed rest and that's what I gave myself.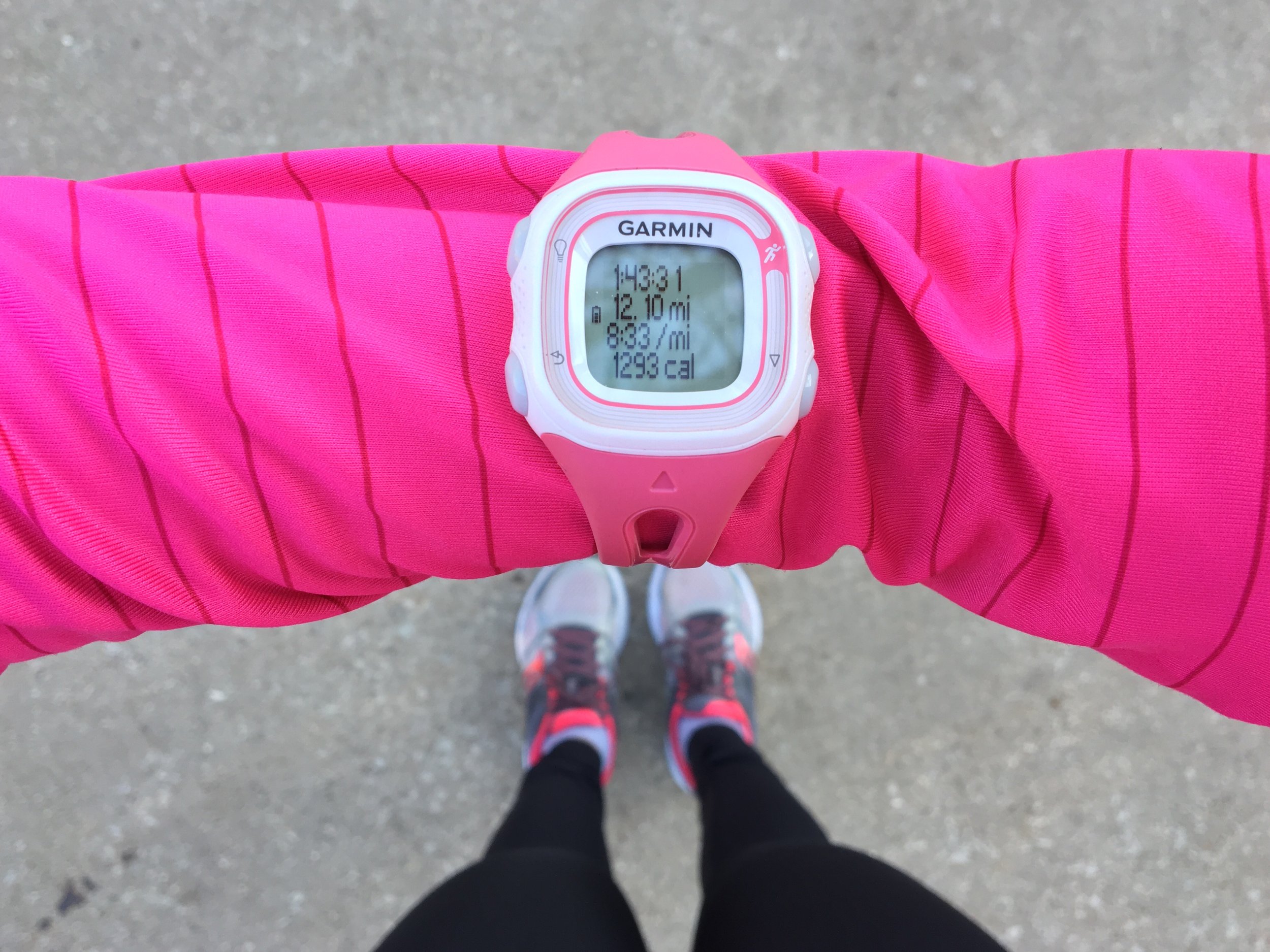 The half is in a little over a week, I'm certainly prepared and I have no doubt that I will cross the finish line strong- maybe not quite at the time I had originally wanted but I still have a very good chance at a PR. My current PR for a half marathon is 1:55:34, which is an 8:50 pace and I'm hoping to run closer to an 8:30 pace on race day.