Colorado.
I FINALLY SAW THE MOUNTAINS.
Last month one of my best friends Bethany & I hopped on a plane to Denver, Colorado for a long weekend trip. I want to start this by saying, I had never seen the mountains and I felt like a little kid on Christmas Eve the weeks prior and on our plane ride there. We were promptly greeted in the airport by our gem of a friend Emily Creek, with a huge smile and a welcome sign.
On Sunday morning I woke up to go on a run and within a mile I saw the mountains in the distance and my face completely lit up. Everyone joked with me before my trip about how my run would feel at such a high altitude, I believed them but I've got to say as I was running (and breathing HEAVILY- ha!) I was thinking "huh, its not that bad.. I'm breathing heavily but my pace is the same" then I looked at my pace and laughed. Needless to say it was slower, I drank an entire bottle of water (within 4 miles,) I was breathing like I was sprinting, but my smile never went away.
Sunday afternoon was spent with my cousin Josh Thomas, he drove Bethany, Emily and I to Rocky Mountain National Park. There were more "WOW's" than I can count. I was completely in awe of the mountains and their beauty, looking at them they almost seem unreal, like they're just painted there. We hiked Bear Lake Trail, which took us to four different lakes surrounded by mountains. As we approached each lake we would stand starring- amazed at the beauty in front of us. The day was absolutely gorgeous, sunny with crisp air. After we finished our hike, we hopped in the car and drove the winding roads of Rocky Mountain National Park to an unbelievable view. We ran out of the car into windy cold weather at the top of mountains and stood in awe of the mountains in front of us, briefly, before we ran right back into the car and headed back to Denver.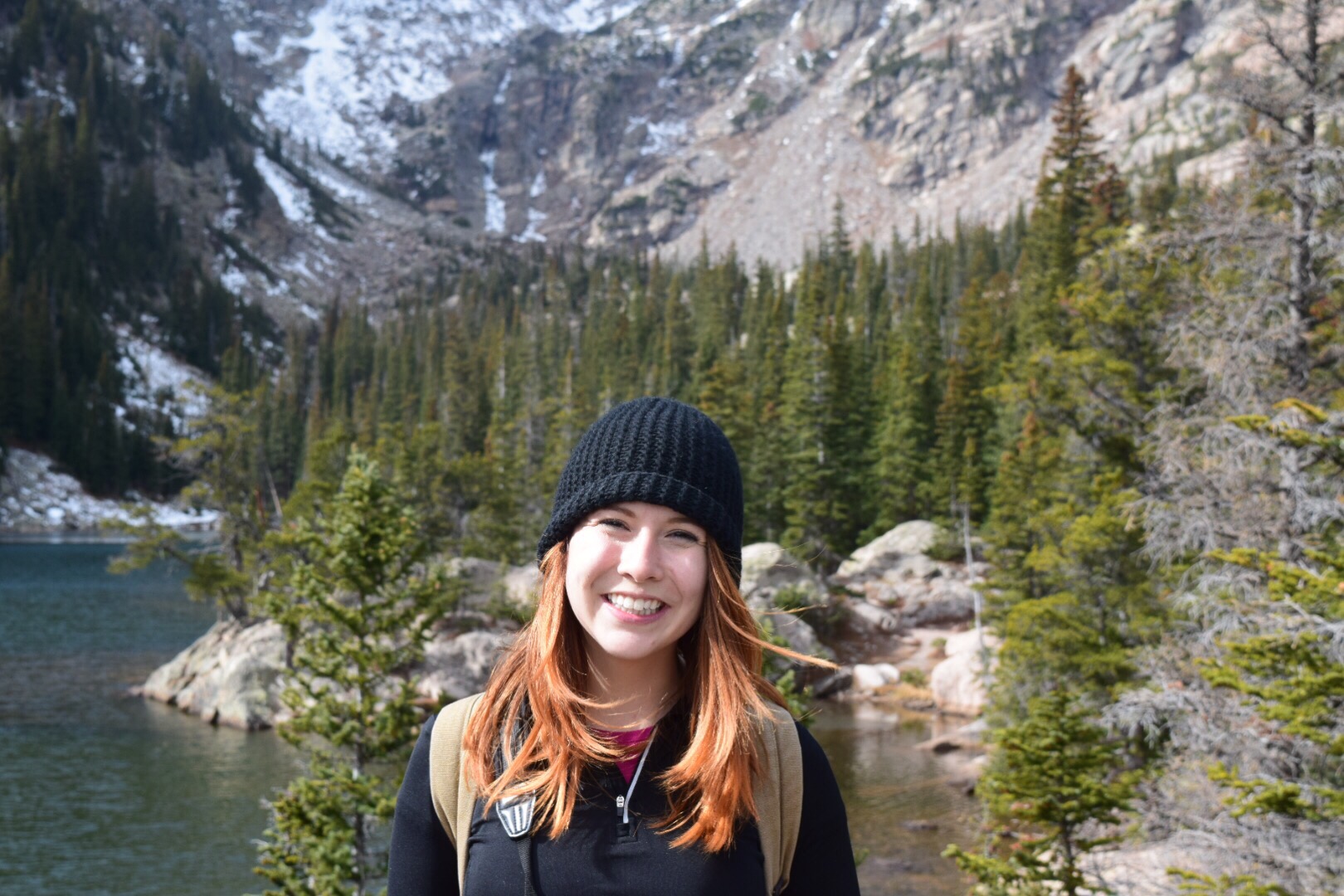 Bethany and I spent Monday with Mallory, Josh's wife, who I absolutely adore and their pup Clover. We drove to Evergreen, to Three Sisters Park, and spent the morning hiking their. The trees surrounding us were unbelievable, and the views we saw were breathtaking. I think my favorite park about that hike was the silence, when we weren't talking (which was rare), there was a complete silence besides our footsteps, something that you just can't find in Chicago. There's something magical about silence, something beautiful, I'm not sure I ever expected to appreciate it so much. After our hike, we headed to Red Rocks Amphitheatre, the conclusion from wandering around the amphitheatre: next trip to Colorado will absolutely be planned around a concert there. It was unlike anything I had seen before, I can't even imagine seeing a show there. After we wandered, we headed to the mile hike next to the amphitheatre. It was beautiful, and hot, it's crazy how many different temperatures you can experience in one weekend in Colorado. Once we finished that hike, we headed back to Denver and I headed out for another run. I just couldn't NOT run multiple times while in Colorado, seeing the mountains in the distance and the leaves along the path and being surrounded by so many fellow runners is just so good for the soul.
Tuesday morning the alarms went off at 4:00AM, we quickly got ready and we hopped in Emily's car to head to St. Mary's Glacier to stargaze with Voodoo donuts. Let's be real, it was early, dark, the roads were winding, our phones hardly had service, and the trailhead was hard to find. Funny enough (maybe not funny at 5:30AM), we drove past the parking lot at least three times before we realized that was the spot we were looking for. We finally parked, got out the donuts and the blankets and sat in the back of the jeep to stargaze. It was cloudy, but the stars sure were shining brighter than any night in Chicago. As the sun started to rise, we got ready for our hike and headed to the trail. This one was rocky, beautiful, and fueled by donuts. Once we reached the lake with the glacier in the distance, we spent time taking photos, wandering and taking it all in. My favorite part of this one, as we were walking up to the Glacier Emily and Bethany told me to turn around, I immediately did and my jaw dropped. The view was absolutely unbelievable, breathtaking, unlike anything I had seen before, I will always remember that moment (it probably helps that Emily captured my reaction on camera.)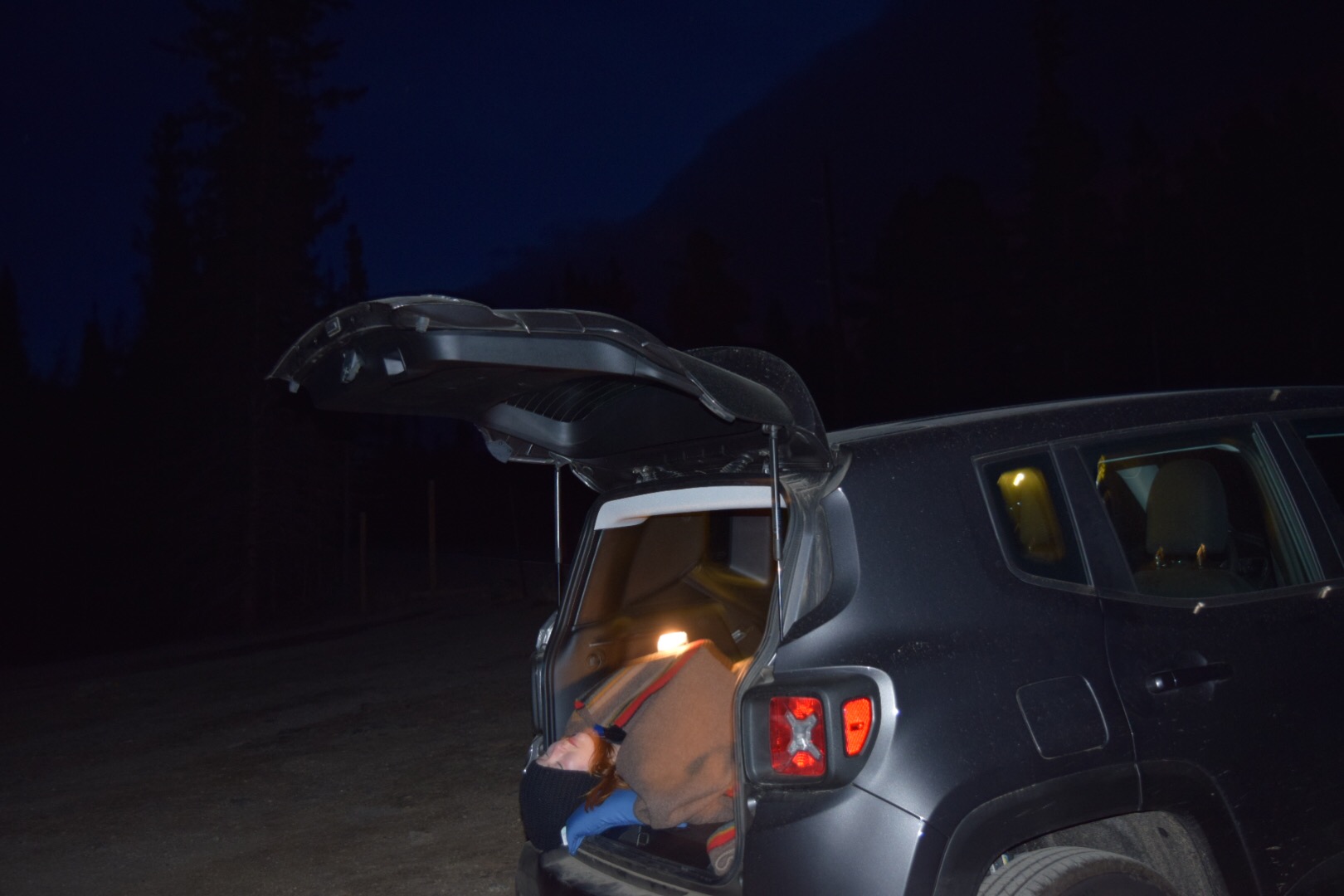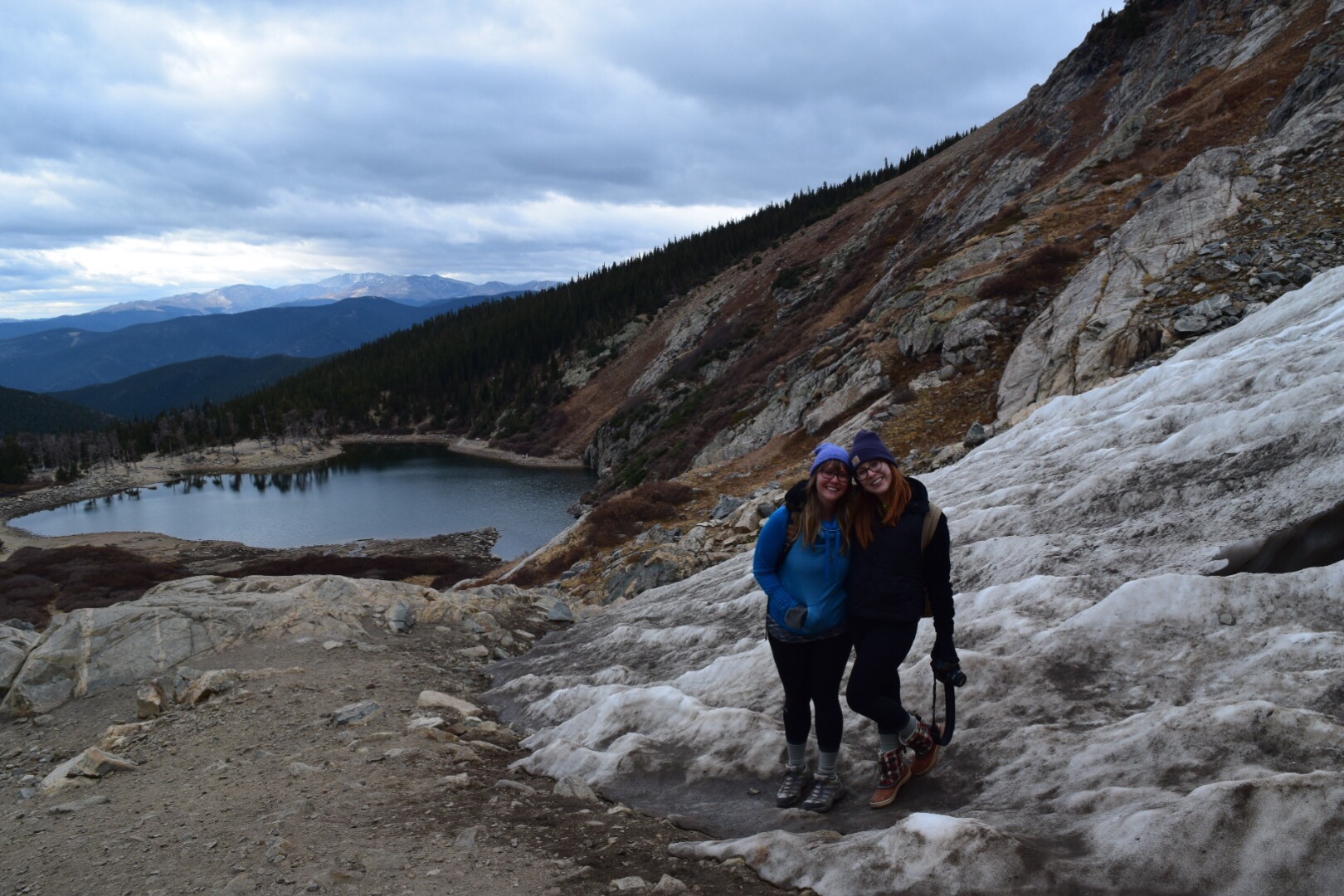 Every different place we went to in Colorado was so uniquely beautiful, so different but equally unbelievable. I was told by many that I would love the mountains, and boy were they right. I'm pretty positive I fell in love with mountains on this trip. There were more "WOW's", jaw drops, and wide eyes than I can count. I am already counting down until the moment I can be in the mountains again.
Now lets talk about these two ladies. Seriously, how did I get so lucky to have such beautifully unique souls as two of my closest friends. I admire both of them in so many ways, and they never cease to amaze me. Talking to them about life, about God, about community, about dreams and hopes never bores me. I am excited to see what God has planned for them, to see the people they touch, the places they travel, and the adventures they have. They are a gift, and this weekend was a gift.